Published on October 26th, 2009

size:from27m2 | status:competition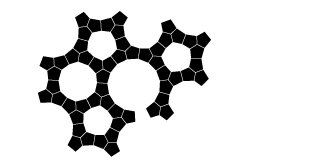 Responsive solutions in building industry are normally associated with high budgets. In contrast, this is a low-cost application of adaptable architecture. Proposed design is not site specific; it is configured to suite different surroundings and varied demands. For practical reasons, it is based on the use of a single component designed for infinite growth within a recursive geometric pattern.
The idea behind modular configuration is to define a spatial solution which would be able to grow and adapt according to the changing need; or according to varied conditions at different locations. Notionally, if more and more modules were to be added, the clinic facilities could grow infinitely but always confined the circular matrix, defined by three differently sized courtyards.
Use the green slider to reverse the growth sequence.
Use the green slider to explore relationship between the individual component and the overall geometric configuration.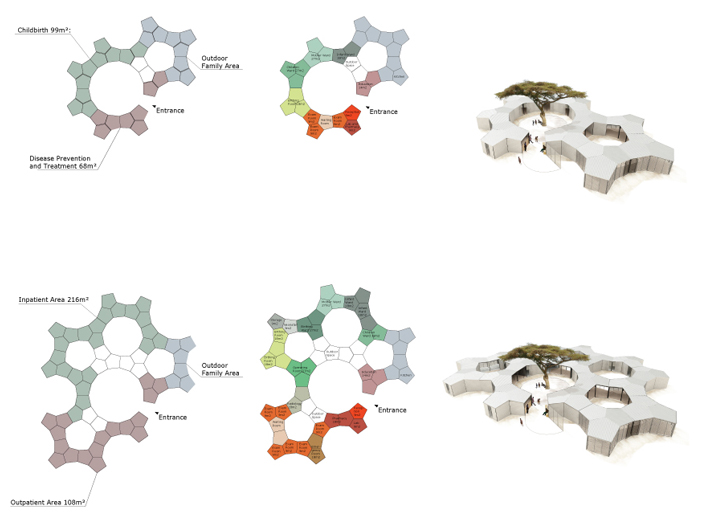 Proposal for the phase one satellite clinic entails ten modules grouped around two circular courtyards, while phase two configuration will need twenty modules grouped around five circular courtyards.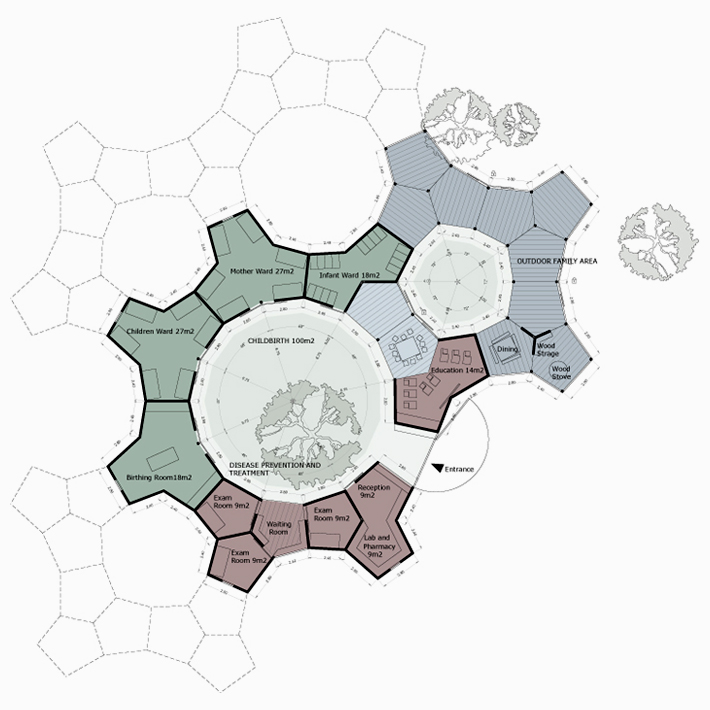 Number and disposition of courtyards is associated with the organizational logic of the clinic and has formative influence on the relationship between outdoor and indoor space. Phase one proposal envisages one larger courtyard surrounded by childbirth (inpatient) facilities and disease prevention (outpatient) facilities; and another smaller courtyard to be surrounded by outdoor family area. We would like to encourage full use of the outdoor areas with and without shadow, as a natural extension of the indoor facilities. In our design we would like to promote ways of social interaction by planning for integration between spaces for education, recreation and living.
All facilities are facing the courtyard to allow trouble-free orientation for the patients and if needed to provide easily secured environment. With the single point of entry to the clinic and clearly defined belonging outdoor space, clinic facilities should help create strong sense of security for its users while presenting inviting appearance to the outside world.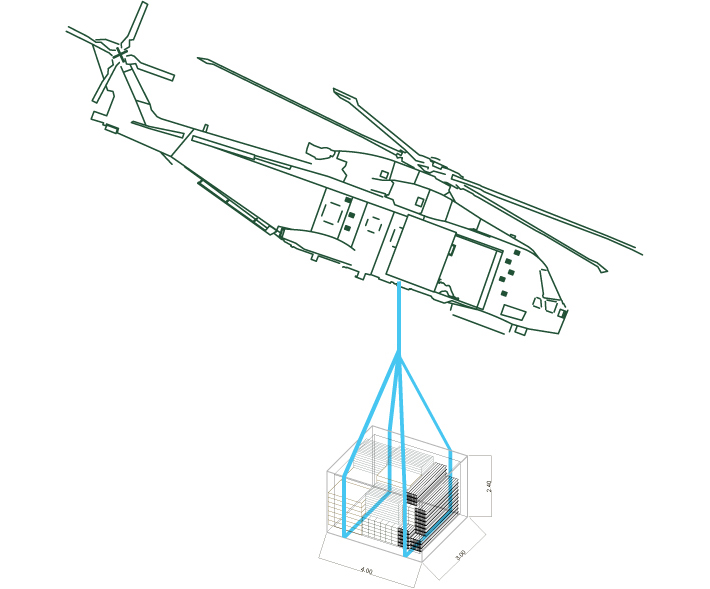 Entire structure and shell envelope of the phase one clinic may be packed into a single container measuring 4mx3mx2.4m or volume of 28.8m. Such package of corrugated steel sheets and I-beam structure could be easily delivered by land or air to most secluded locations. From thereon construction process will relay upon very basic skill and gradual introduction of other components such as flooring, insulation, windows and doors, finishes, furniture, equipment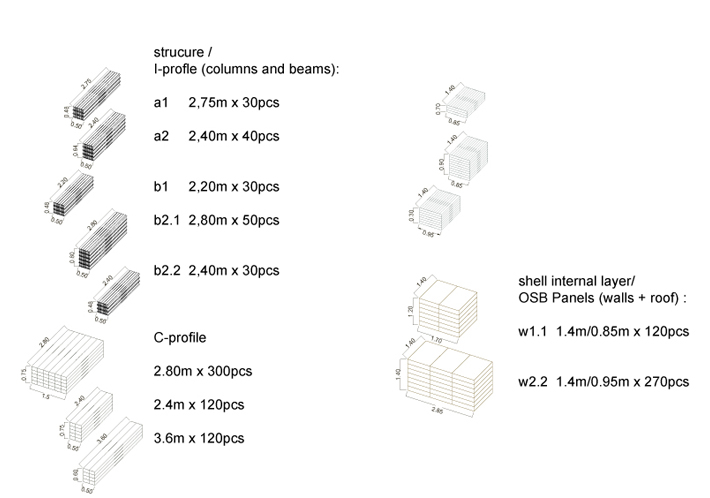 Our response to the design brief was to come up with an efficient proposal. As in disease treatment where success is directly dependant on the fast response, we thought of architecture which would be quick and straightforward to build by locally available skill and easily transportable material. So we based our proposal on the modular element, made of corrugated steel shell and I-beam structure. Its polygonal footprint of 27m2 has all of the nodes positioned on the perimeters of the two concentric circles. Set out and construction sequence is made easy via seven steps shown on the diagrams.
Fenestration design is relative to the Sun and we plan for good air circulation to help against overheating and best possible use of daylight. Perforated steel sheets are used to provide mobile protection from sun for doors and window; and other particular walls which are there to define outdoor areas. Roof surface will host photovoltaic panels to generate electricity from solar radiation.
High surface to volume ratio of our proposal is geared for better rain water harvesting. Water is collected by entire roof surface and then channeled via gutters to storage tanks located in the courtyards. Rainwater collection from roofs can be calculated using the formula: 1 millimeter of rain on a 1 square meter surface yields 1 liter of water. Therefore our proposal for phase one would generate 270 liters of water per 1 millimeter of rain. Such supplies could be used for drinking if suitably treated or domestic water, or water for small irrigation.
---
credits///design: 4of7///Milutin Cerovic, Ivana Petrusevski, Tijana Lapcevic, Djordje Stojanovic