Peer reviewed research poster "Soft to Hard" accepted for ACADIA2014 conference "Design Agency", University of Southern California, Los Angeles, October 23-25, 2014.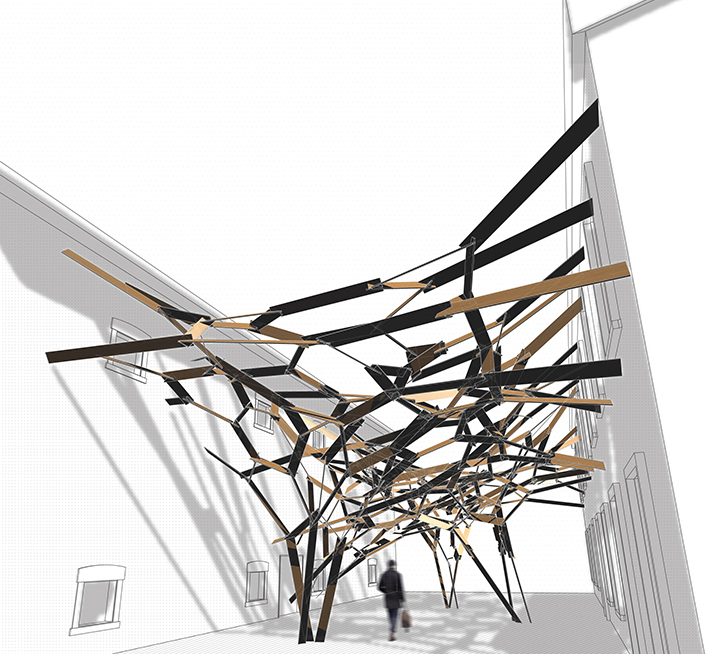 More about S2H project and credits http://4ofseven.com/soft-to-hard-canopy/
More about ACADIA 2014 "Design Agency" http://2014.acadia.org/
---
location: Novi Sad | size: 850m2 | status:competition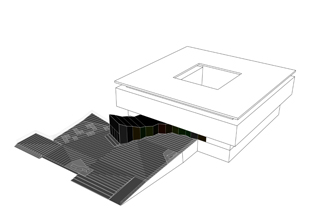 Shortlisted at the invited competition, the strategy is about connecting outdoor and indoor space belonging to the Museum of Contemporary Art in Novi Sad. The aim is to create better connection between the museum and the city. The proposed architectural intervention allows for both informal and staged activities to unfold at the entrance lobby and the plateau in front of it. The resulting, architectural project consists of the three segments: Reconstruction of the plateau, construction of the new pavilion-like entrance, and adaptation of the existing lobby. Read more
---
location: Vienna | size:34 740m2 | status:competition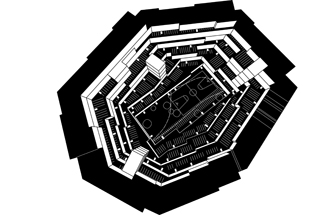 Cannibalism of course is a gruesome occurrence, whereby human or animal is eating one's own species. In a completely different context of the present day, term "cannibalization" stands for a cunning marketing strategy whereby a company appears to be competing against itself but actually is increasing its share of the market. Typically, this is done with the launching of a new product which will harm all companies in the market, but more so other companies than the one who has launched it. In other words, the cannibalization in the marketing implies reduction of sales volume of one product as a result of the introduction of a new product by the same producer. Now, we would like to propose a transposition of the concept of cannibalization into the realm of architecture Read more
---
location: Nürnberg | size:10 000m2 | status:competition

It is widely known, Polygamy is a lifelong relationship which includes multiple partners, in contrast to more usual monogamy whereby the bond is being established exclusively between two parties. In social anthropology, polygamy is recognized as the practice of one making him or herself available to two or more spouses. In accordance, zoology recognizes polygamy as any form of multiple mating. In the present day world, polygamy Read more
---
location: As, Norway | size:12 800m2 | status:competition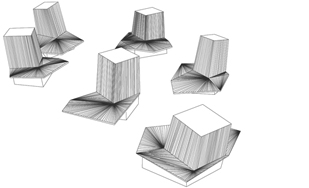 In the Low Countries, Kermis (Kermesse) is a local annual outdoor fair or festival held in the honor of the patron or denoting the anniversary of the church foundation. Similar celebrations were regularly held in villages of many different cultures but have always been accompanied by the variety of activities such as feasting, dancing and sports of all kinds. Now, putting the regional specificity aside for the moment being, we would like to explore if almost extinct Medieval tradition established in one part of the Europe could be of any relevance in the present day context of Scandinavia; and if any such sporadically Read more
---
location: Kalmar,Sweden| size:127 ha| status:competition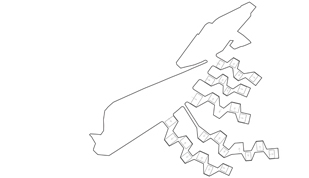 In biology, camouflage denotes the ability of an organism to blend into its own environment in order to avoid detection by other organisms. It is widely known about the strong evolutionary importance of the living organisms' ability to negotiate and conceal their own shape in often opposing conditions. Of more significance to our concept is that camouflage may be understood as a method of adaptation to the environment in addition to being one of the basic survival mechanisms in nature. Read more
---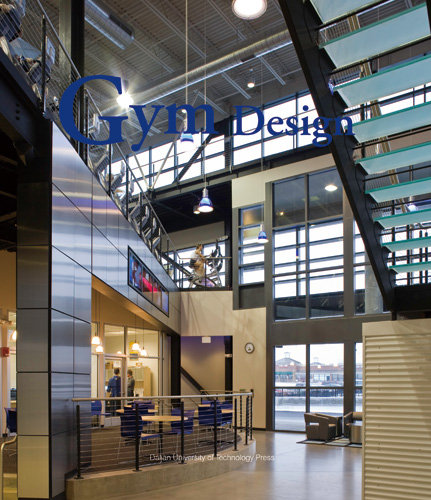 http://artpower.com.cn/content-725.html
Gym Design
ISBN: 978-7-5611-7692-4
Size: 245×290 mm
Page: 320
Hardback
In this book Gym Design, we collect excellent Gym design projects and numerous high-quality cases from designers both at home and abroad. It fully displays the fitness space with rich elements and creative angles, offering the readers with the reason for pursuing fitness and then returning to the nature of life after book appreciating. At the same time, with all its high-quality cases, this book will also provide a good reference for the relevant designers.
---
---
location: Belgrade | size:240m2 | status:idea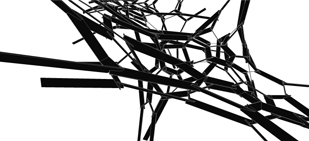 While majority of the exciting projects and current research in architecture goes from material to immaterial, from physical to digital, from solid to fluid, from mechanical to biological, from hard to soft, we explore the opposite route, leading us from Soft to Hard. In continuation with the research project at the University of Belgrade, we have developed a detailed and site specific proposal for a Canopy. The design s is highly adaptable and could be easily adjusted to any other locations while keeping its material, structural and organizational logic. The intent is to create a new public space as an environment within any existing context which may be in the need of restructuring or reactivating. We hope that proposed architectural gesture, besides providing for solar protection, could be the trigger for many different patterns of use. Read more
---
location: Belgrade | size:20 000m2 | status:competition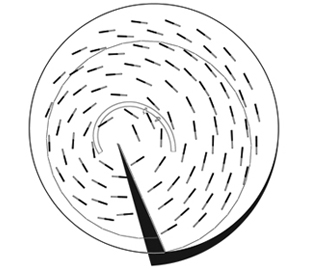 Second prize at the competition to redesign Slavija Square in Belgrade. The proposal aims to create a new public space at the busy traffic junction in Belgrade. The notions of movement and change are taken as two departing points of the study. The movement is related to the dynamics of numerous vehicular and pedestrian traffic routes which all intersect at Slavija Square. The change is related to the weather, most notably to rain or snow falls, but also manifested more subtly through oscillations of temperature, humidity and solar radiation. The proposed interventions consist of many elements, rather than a single and central gesture. Read more
---
« newer articles
—
more articles »