Published on July 27th, 2012

location: Tivat | size:160m2 | status:complete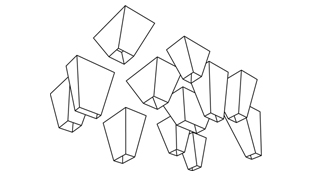 This is a project for a sushi restaurant and bar located on the coast at new build Tivat marina, Porto Montenegro. Space is conceived as a place of gathering and its use depends on the moode of its users. Throughout the day its use fluctuates from an exclusive restaurant and mainland living room intended for marina users, to a common, bar-like space with a typical summertime and holiday atmosphere.
Mitsu Sushi je projekat sushi bara koji se nalazi neposredno uz more u novoizgradjenoj marini u Tivtu. U programskom smislu prostor nije u potpunosti definisan vec predstavlja mesto okupljanja cija namena zavisi od trenutnog raspolozenja korisnika. U toku dana namena prostora oscilira izmedju ekskluzivnog restorana, dnevne sobe na kopnu namenjene korisnicima marine i prostora sa velikim barom za zurke karakteristicne za letnje periode na moru.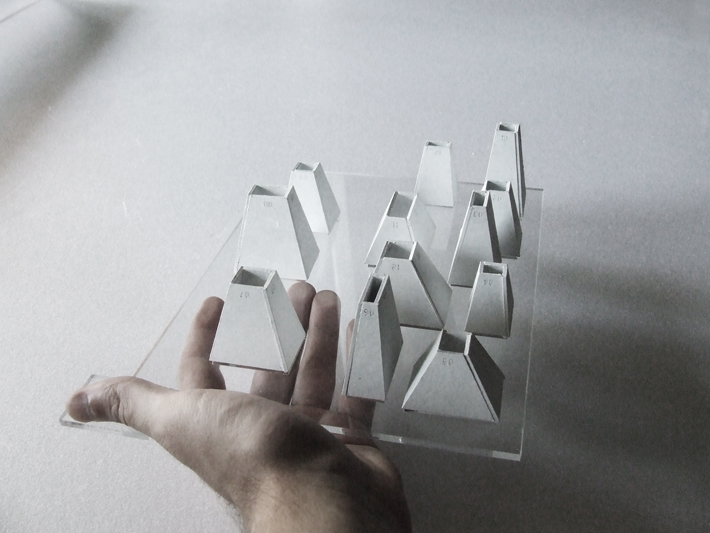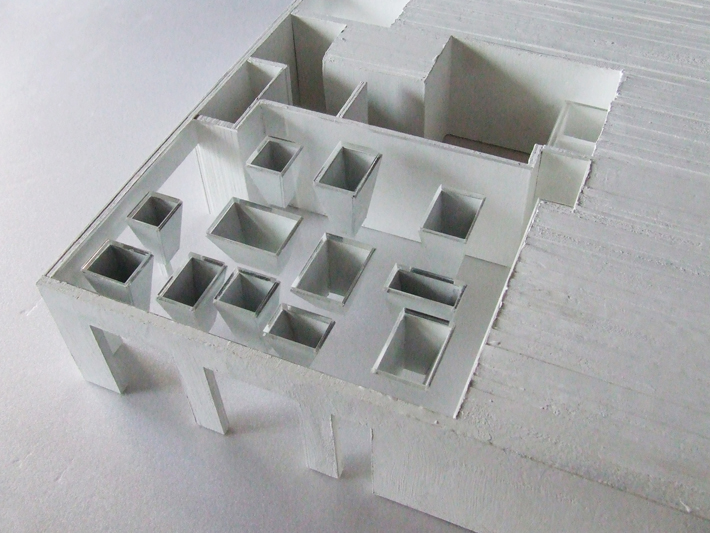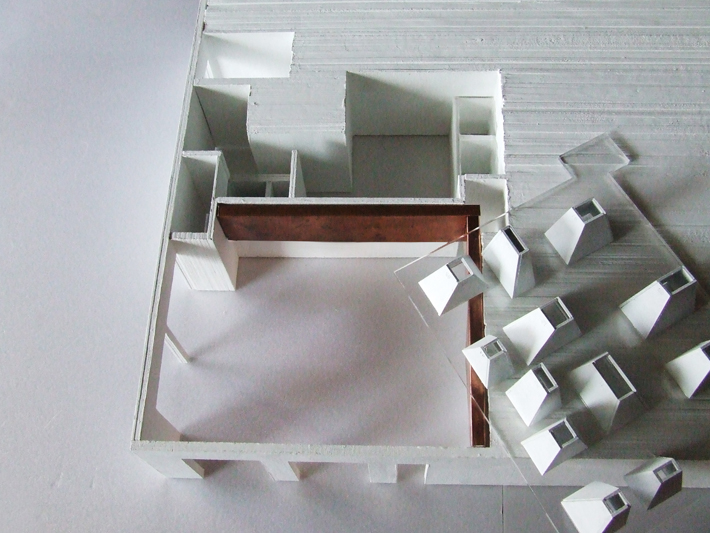 Prostor je struktuiran kroz nekoliko zona od kojih je jedina fiksna zona kuhinje. Kuhinja ima servisni ulaz i definisana je za cetiri radna mesta sa toplim i hladnim delom. Preciznim definisanjem kuhinje omogucena je fleksibilnija organizacija usluznih zona restorana. Na funkcionalnu semu kuhinje nadovezuju se dva bara koja su medjusobno razdvojena i slobodno postavljena u prostoru. Na taj nacin omogucena je centralna veza kuhinje i usluzne zone kao i efikasnija veza retropulta sa kuhinjom.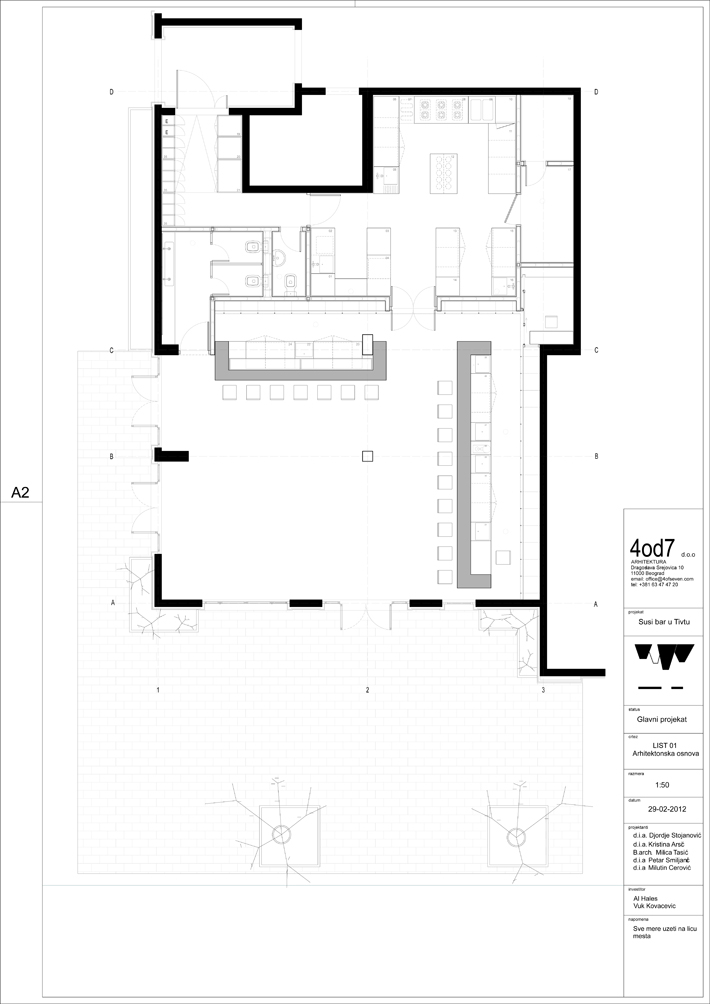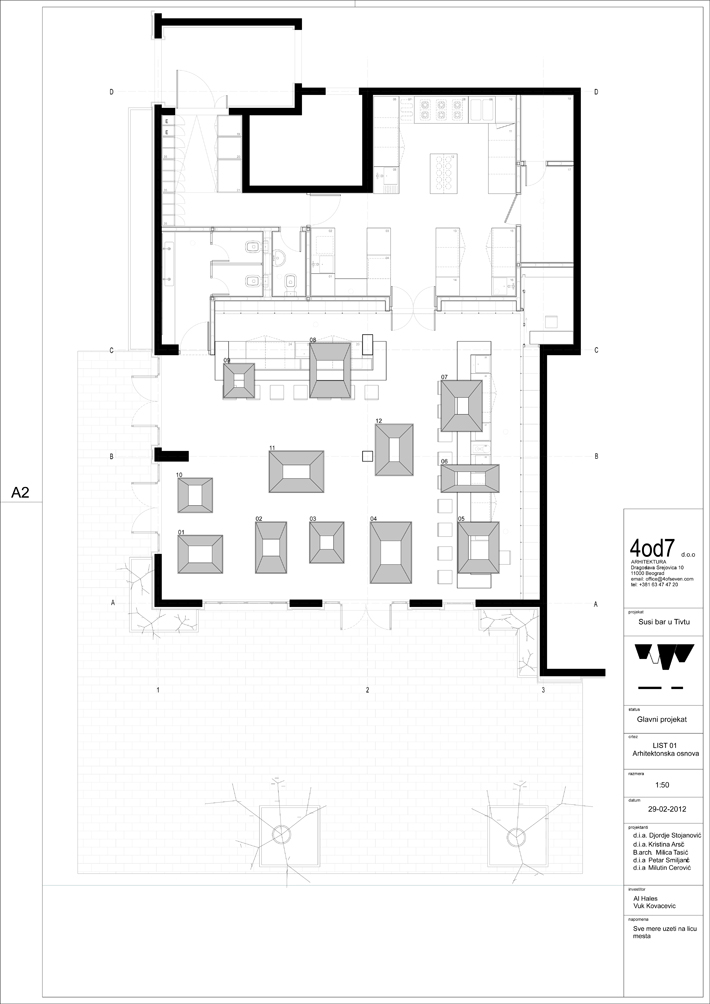 a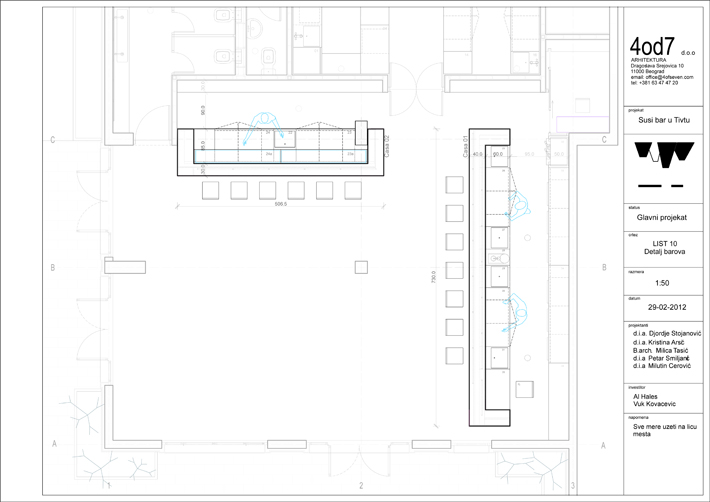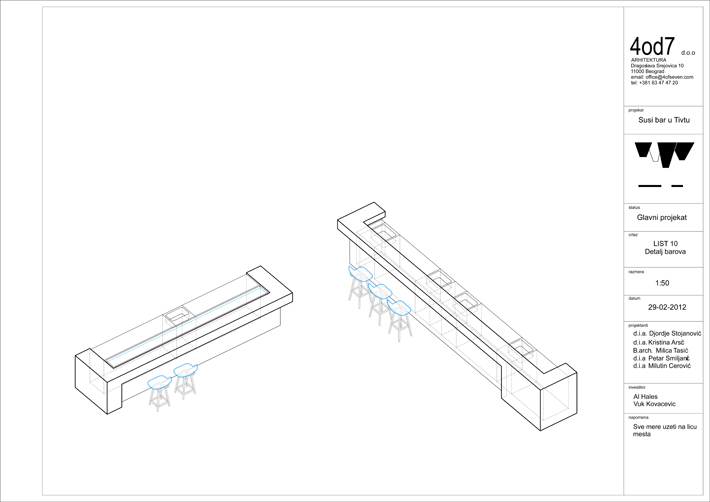 Usluzni prostor restorana odredjen je kroz elemente mobilijara lusteri i stolovi za goste cine elemente prostora kroz koje se, u likovnom i upotrebnom smislu, uspostavlja aktivna veza izmedju korisnika i samog prostora. Fleksibilnost prostora i njegove dnevne transformacije baziraju se na odnosu ovih elemenata i korisnika.
Prostor restorana ispunjen je sa dvanaest lustera koji su slobodno rasporedjeni u prostoru. Naglasenim dimenzijama i razlicitim proporcijma lusteri formiraju manje prostorne ambijente – nalik prirodnom pejzazu geometrija lustera sugerise slobodno kretanje korisnika i postepeno sagledavanje prostora. Materijalizacija lustera je od celicne zice 5mm presvucene elasticnom belom tkaninom. Tokom dana i na dnevnom svetlu, lusteri se pojavljuju kao neprozirni volumeni jasne geometrije i kontura, dok u vecernjim satima i pri vestackom osvetljenju, lusteri postaju transparentni elementi ciji se volumen i konture polako gube ispred zicane potkonstrukcije lustera. Uticaj svetla na unutrasnji prostor dodatno je povecan kroz uvodjenje reflektujcih bakarnih panela koji po obodu okruzuju zonu lustera. Uloga reflektujucih panela je da dodatno uvedu prirodno svetlo u enterijer i da svojom povrsinom prenesu deo spoljasneg ambijenta u unutrasnji prostor restorana.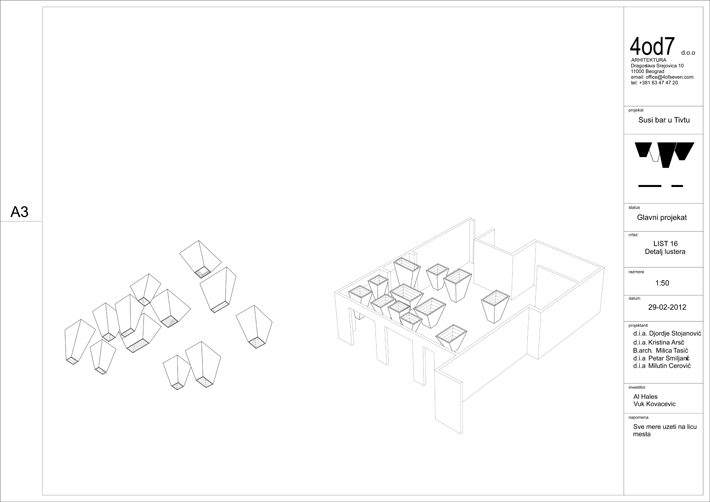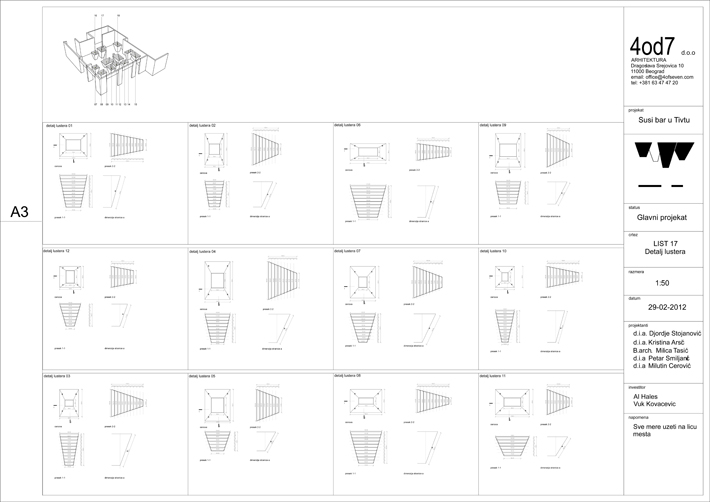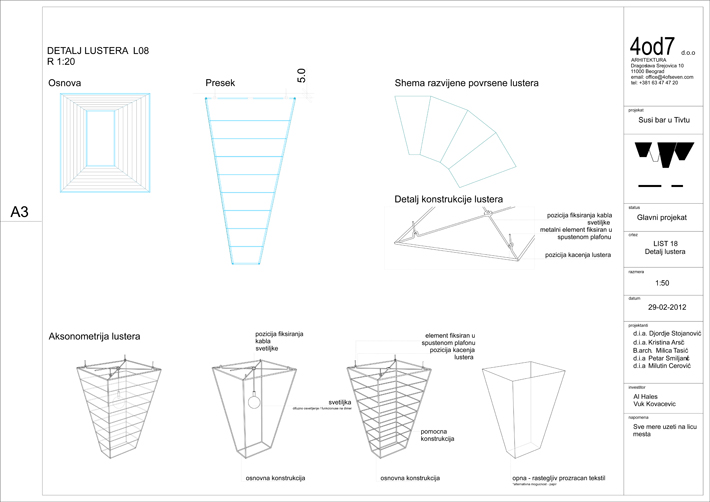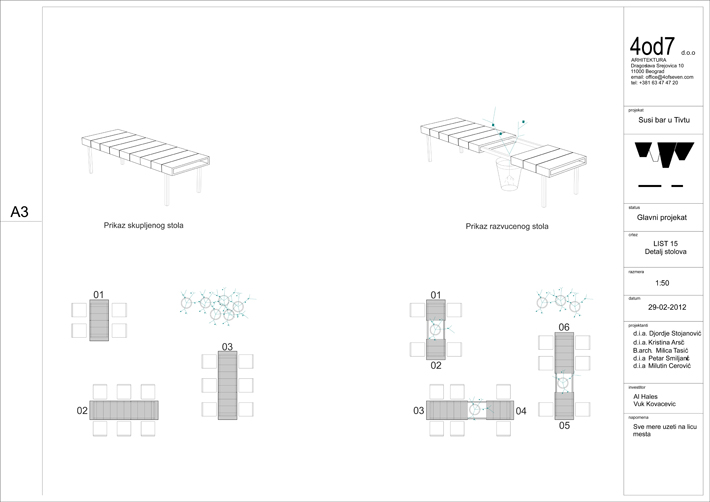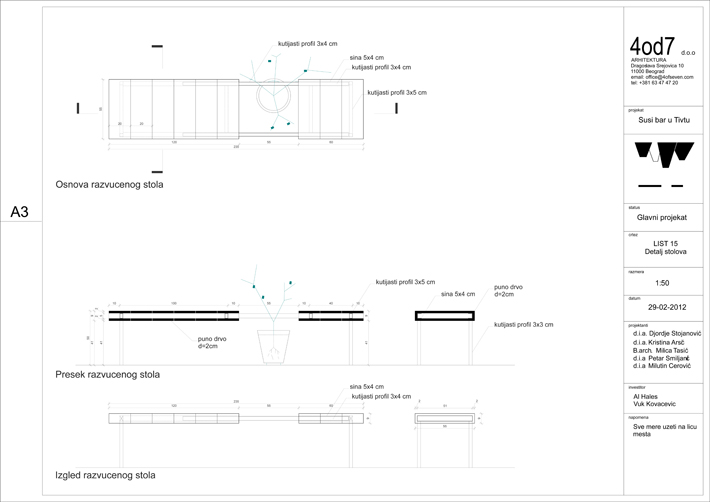 a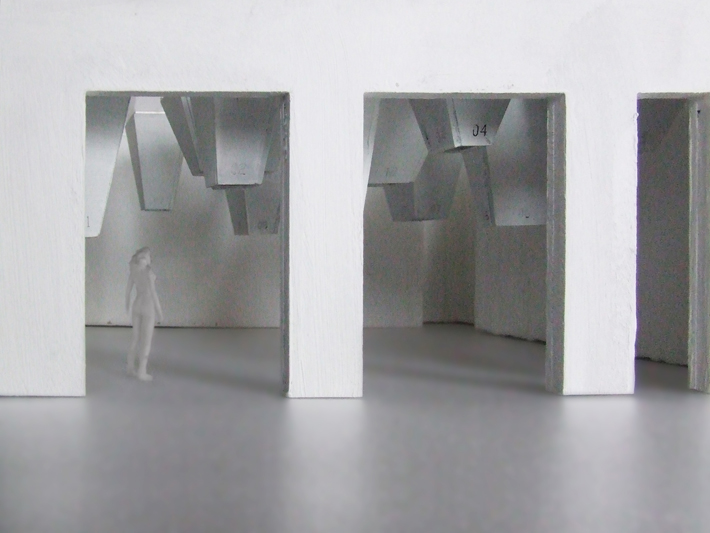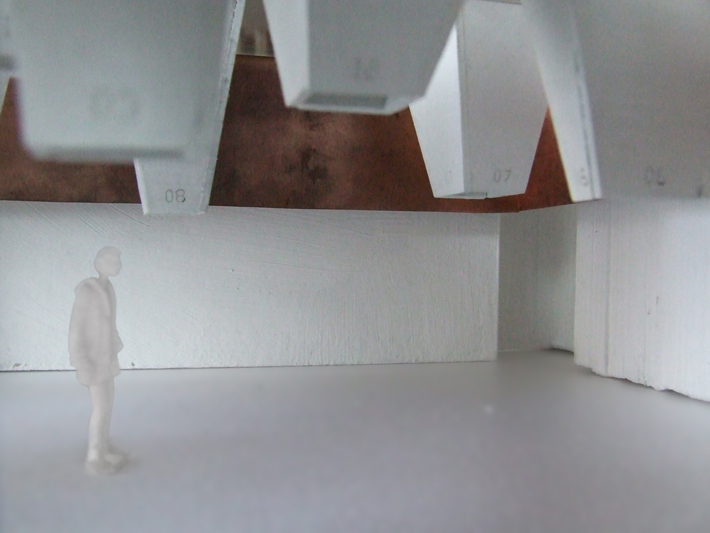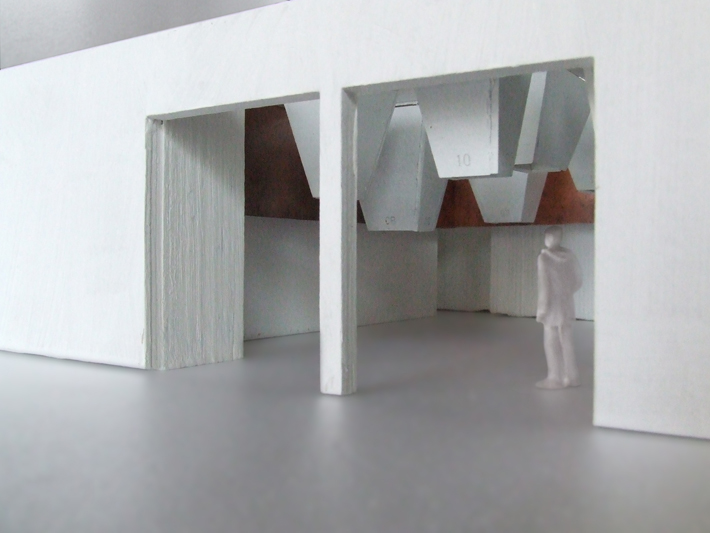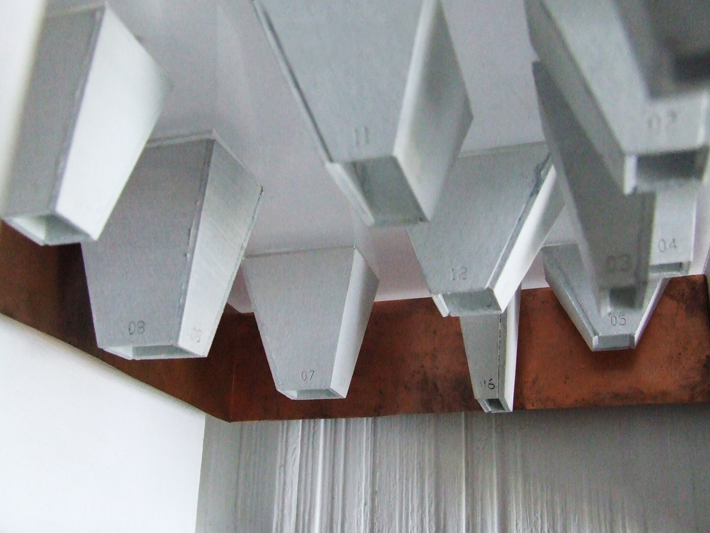 a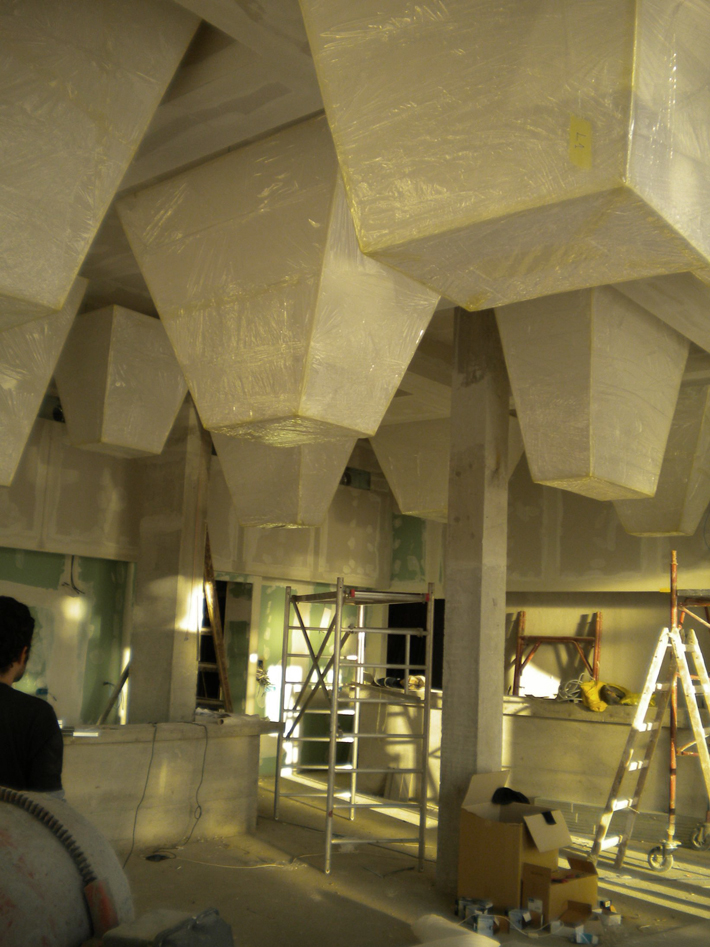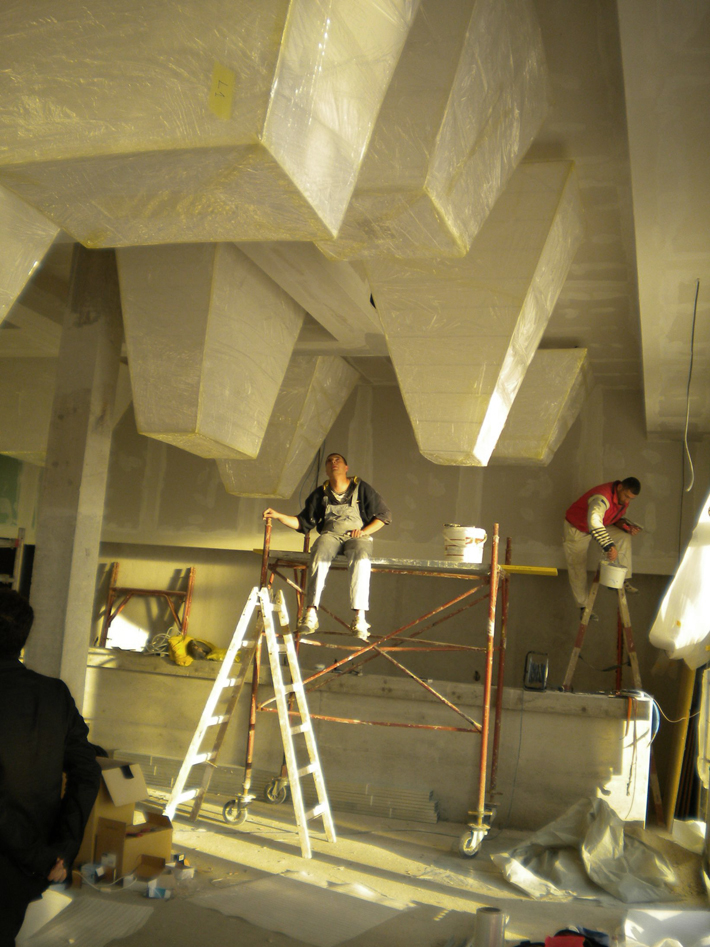 ---
credits///design: 4of7///Kristina Arsic, Petar Smiljanic, Milica Tasic, Djordje Stojanovic, Milutin Cerovic /// fabrication of chandeliers: Dusan Ristanovic