Published on July 28th, 2017

location: Belgrade | size: 2950m2 | under construction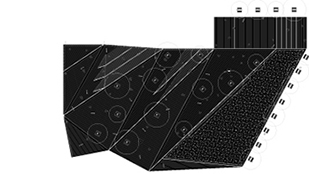 The new plateau will be formed in front of the National Bank of Serbia at the rim of Slavija Square in Belgrade. Currently devastated area will be converted into the public space where the monument of Dimitrije Tucovic is to be relocated. The area of 2950m2 is subdivided into several zones with differing inclinations of the floor surface in response to pedestrian movement and with an aim to provide different ways of seeing the monument and the surroundings.
Novoformirani plato nastaje između ulice Kralja Milutina i Trga Slavija. Obuhvat je značajno proširen a projektni zadatak izmenjen u odnosu na prethodni projekat. Cilj projekta je da se  nepristupačan i neiskorišćen prostor na obodu Trga Slavija, pretvori u novu javnu površinu na koju će biti izmeštena bista Dimitrija Tucovića. Ukupna površina platoa (2950m2)  je podeljena na nekoliko manjih zona. Različiti nagibi podnih površina omogućavaju bolju pristupačnost i cirkulaciju ljudi kao i različita sagledavanja biste Dimitrija Tucovića. Plato je opremljen rasvetom i urbanim mobilijarom za zadržavanje i odmor. Predviđena je sadnja dvadesetak novih stabala na samom platou kao i formiranje drvoreda uz ulice kralja Milutina i kralja Milana. Završnu obradu podne površine čini sloj dvokomponentnog livenog poda, na bazi viskovrednog polimer mermer/granit betona, sa granulacijom kamenog agregata do 4mm, materijala koji karakterišu svojstva trajnosti, otpornosti na oštećenja i pogodnosti za održavanje. U zonama za odmaranje i sedenje predviđene  su površine sa završnom obradom od drveta.
Osnova platoa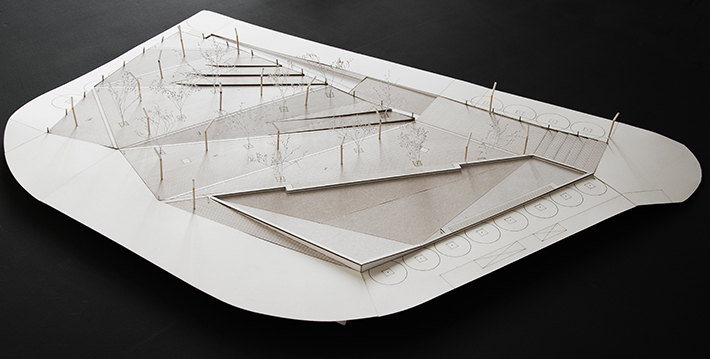 Maketa R:100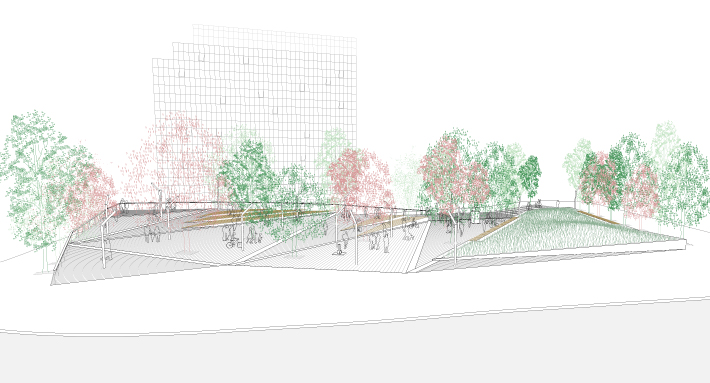 Pogled sa Trga Slavija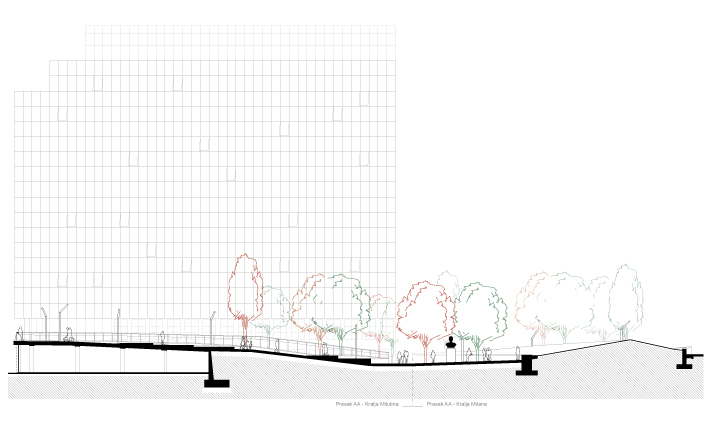 Razvijeni presek

Razvijeni izgled iz Nemanjine i kralja Milutina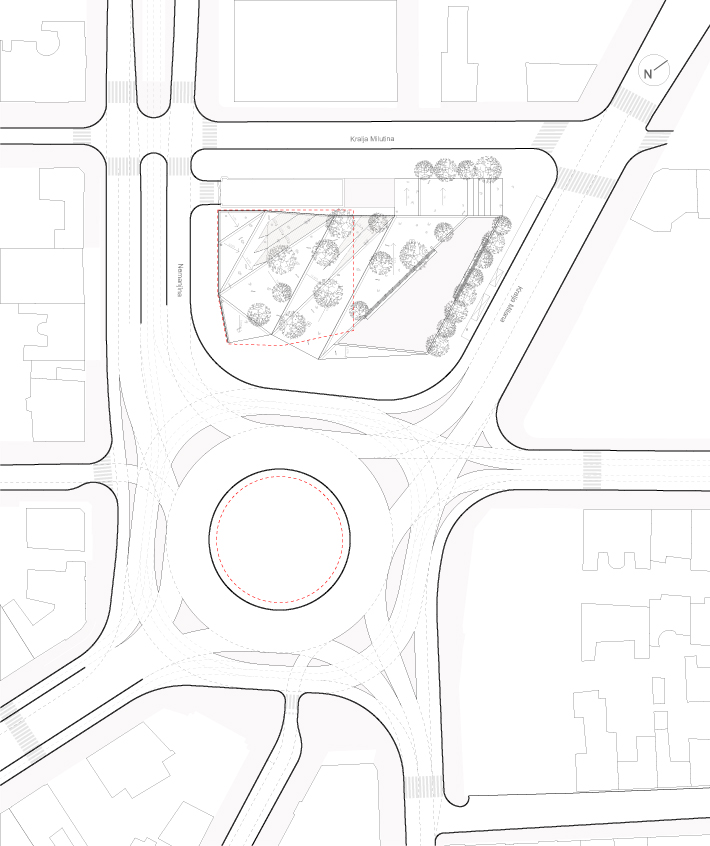 Situacija sa obelezenim obuhvatom prethonih projekata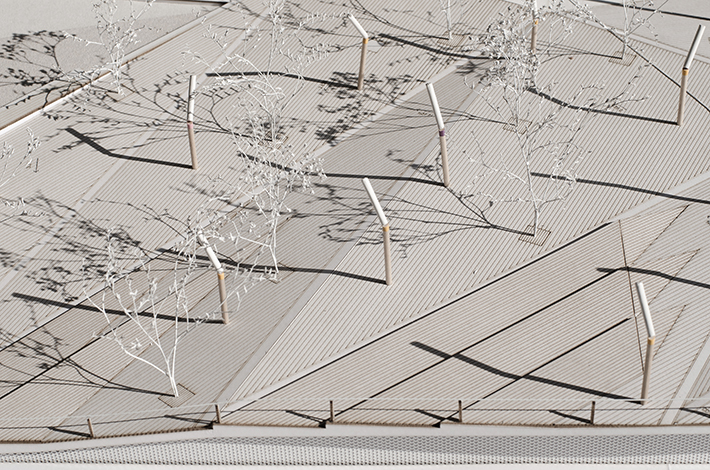 Detalj makete R1:100
Autori idejnog rešenja(2016): Đorđe Stojanović, Milan Katić (4od7 Arhitektura). Saradnici: Tamara Nešić, Saran Antov, Jelena Marković, Milica Dukić. Autori prethodnog idejnog rešenja(2014): Đorđe Stojanović, Milutin Cerovic (4od7 Arhitektura) Grozdana Šišović, Dejan Milanović (re:a.c.t ) http://4ofseven.com/dimitrije-tucovic-plateau/. Autori nagrađenog konkursnog rešenja (2013): Đorđe Stojanović, Milutin Cerović, Andjela Karabašević, Milica Tasić, Bogdan Obradović (4od7 Arhitektura). http://4ofseven.com/slavija-square/
---
credits///design: 4of7/// Djordje Stojanovic, Milan Katic, Tamara Nešić, Saran Atov, Jelena Marković, Milica Dukić.