Published on July 1st, 2014

location: Belgrade | size: 1285m2 | status:idea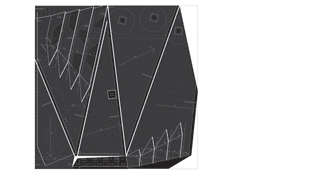 The new plateau will be formed in front of the National Bank of Serbia at the rim of Slavija Square in Belgrade. Currently devastated area will be converted into the public space where the monument of Dimitrije Tucovic is to be relocated. The design intent is to create the sloping surface as an extension of the existing sidewalk but also as a roof of the car park belonging to the Bank. This way, the city gains much larger portion of public space while the National Bank of Serbia benefits from the protected parking area. The plateau is structured as a meeting place. The area measuring 35x35m is subdivided into several zones with differing inclinations of the floor surface formed in response to pedestrian movement and providing several different ways of seeing the monument and the surroundings. The highest point of the new topography, located at the back of the slope, is created by the stepping surface in the shape of the large seating fixture. The floor is paved with prefabricated concrete elements of different colors and textures while several timber platforms are introduced for seating.
Novoformirani trg predstavlja uredjenje povrsine izmedju ulice Kralja Milutina i Trga Slavija. Cilj projekta je da se nepristupacan i neiskoriscen prostor na obodu Trga Slavija, pretvori u novu javnu povrsinu na koju ce biti izmestena bista Dimitrija Tucovica. Projektom je predlozeno formiranje uzdignutog platoa koji predstavlja ekstenziju povrsine trotoara iznad otvorenog parkinga koji pripada Narodnoj banci Srbije. Na taj nacin postignuto je resenje kojim grad dobija znatno veci prostor za formiranje trga dok je Narodna banka dobila novi natkriveni parking.
Dobijena povrsina platoa je okvrinih dimenzija 35mx35m i svojim proporcijama moze da primi bistu Dimitrija Tucovica koja se izmesta iz kruznog toka Slavija. Porkenuta povrsina platoa podeljena je na nekoliko zona pod razlicitim nagibima sa ciljem da se omoguci sto bolja pristupacnost i cirkulacija ljudi preko povrsine trga, ali i postignu razlicita sagledavanja biste Dimitrija Tucovica. Zadrzavanje i odmor predvidjeni su na tribinama koje se formiraju u pozadini biste na najvisoj koti sa koje je moguce sagledati ceo trg. Povrsina platoa oblozena je prefabrikovanim betonskim elementima razlicitih tekstura i nijansi dok je odmaranje i sedenje predvidjeno na velikim drvenim jastucima, platformama koje se polazu na povrsinu platoa.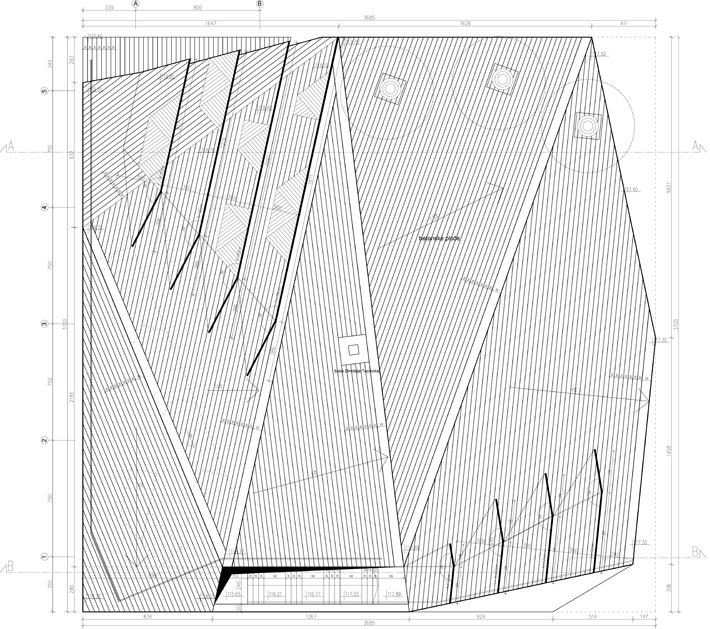 Osnova platoa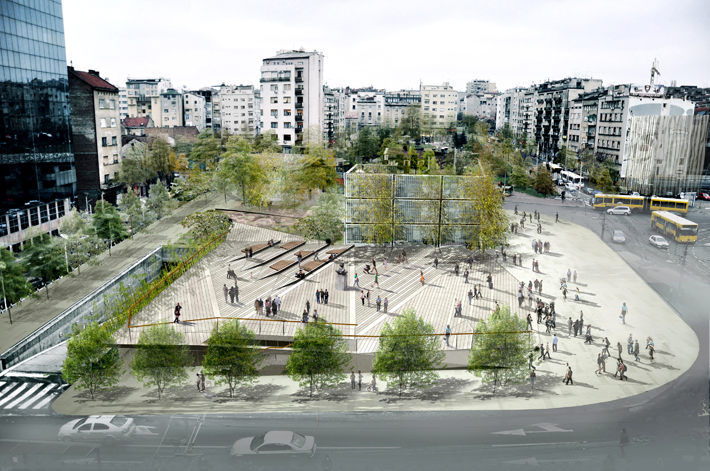 Izlged prema Nemanjinoj ulici

Presek kroz povrsinu platoa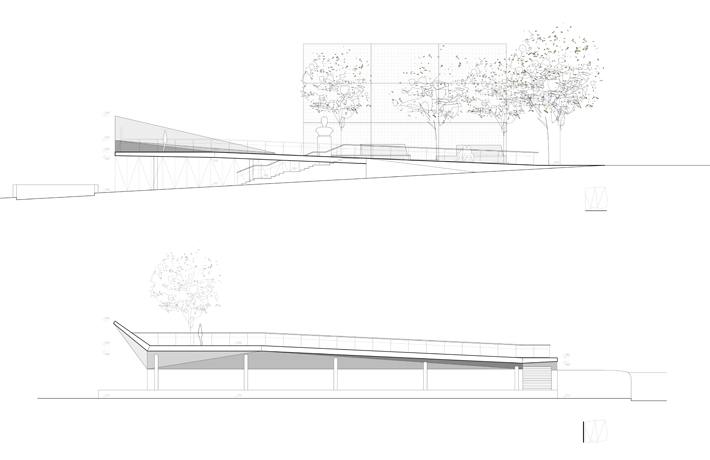 Izgled prema Nemanjinoj ulici i prema Narodnoj banci Srbije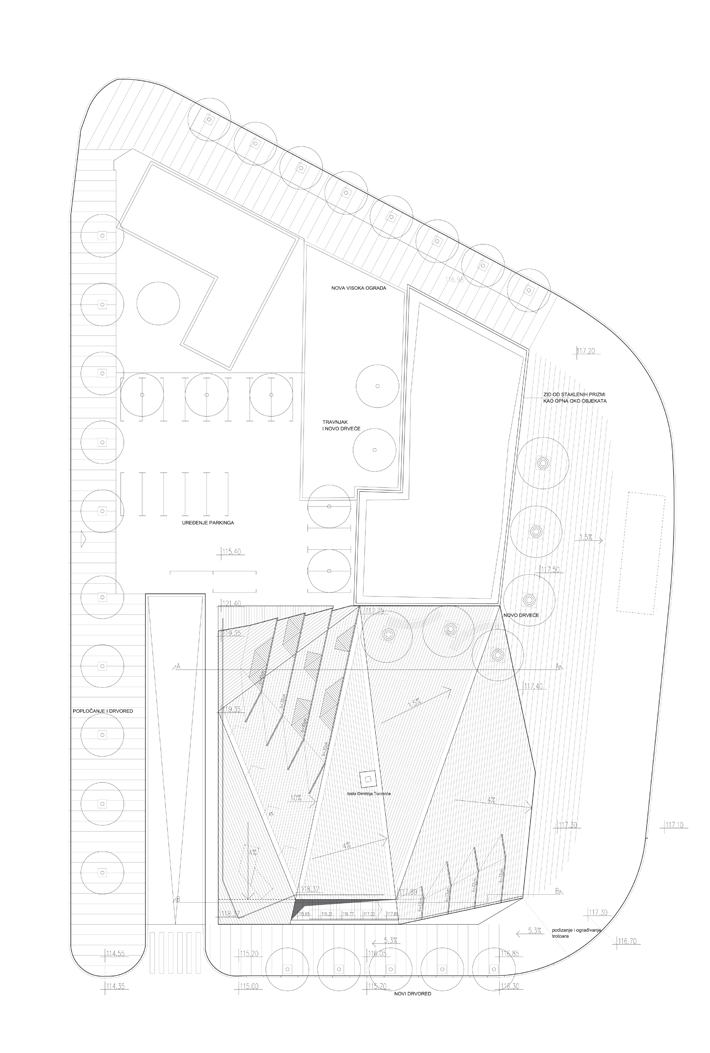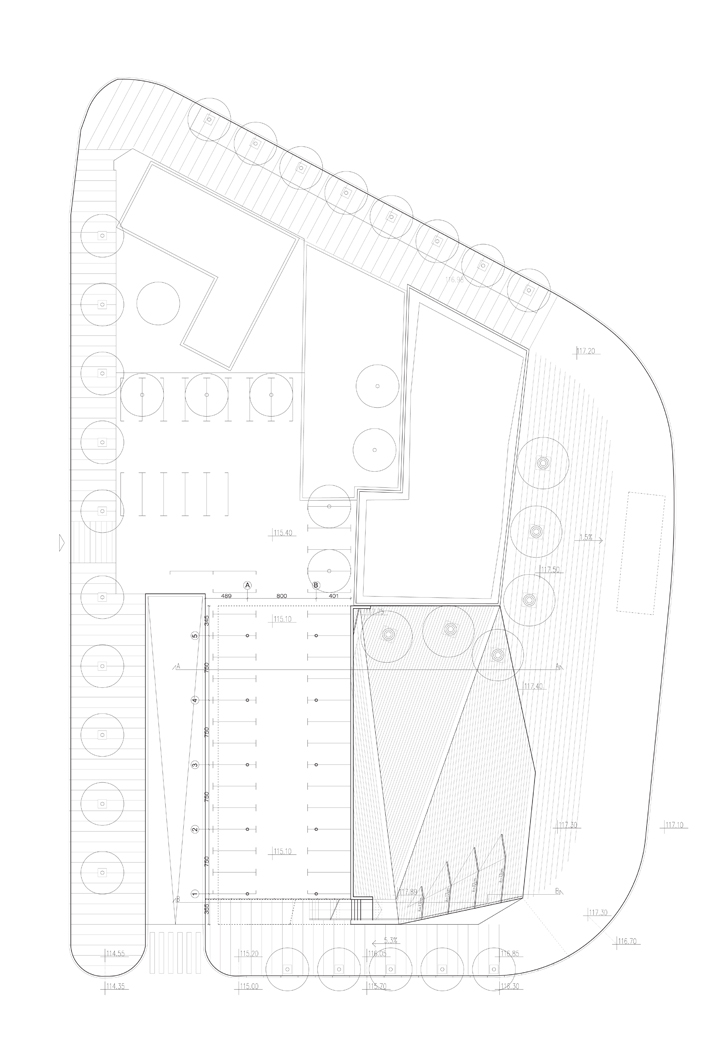 Uredjenje povrsine izmedju ulice Kralja Milutina i Trga Slavija:
osnova novoformiranog uzdignutog platoa i parkinga Narodne banke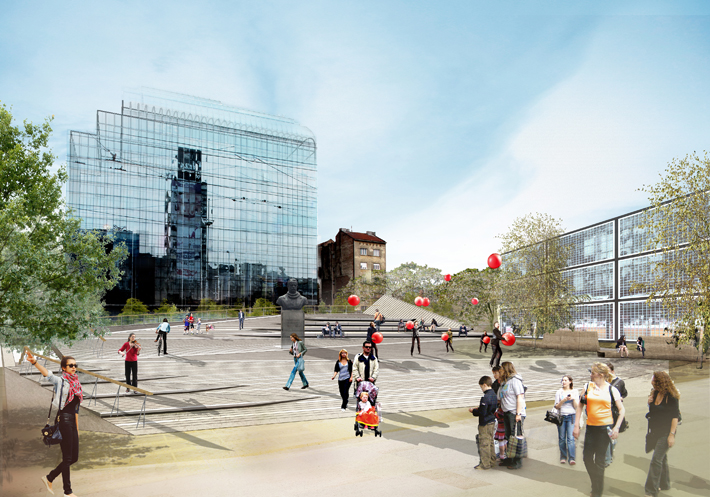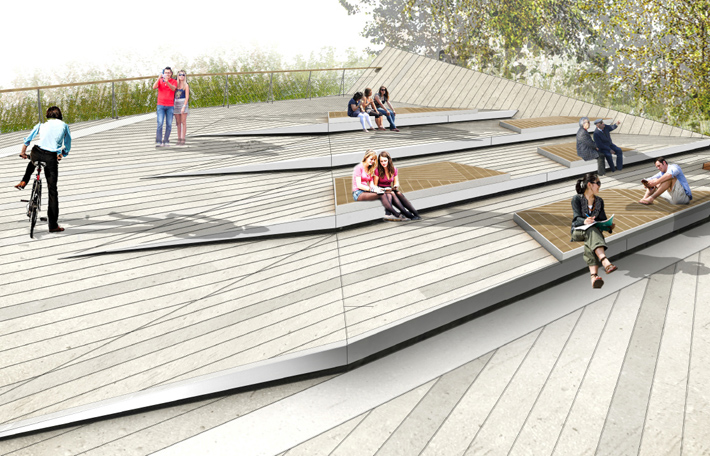 ---
credits///design: 4of7/// Djordje Stojanovic, Milutin Cerovic ///re:a.c.t /// Grozdana Sisovic, Dejan Milanovic///