location: Belgrade | size: 6200m2 | under construction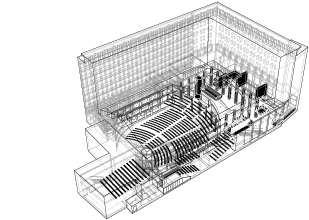 Built in 1955 by the socialist state, "Dvorana Doma Sindikata" has always been one of the landmark buildings in Belgrade and home to many events influencing city's cultural and entertainment life.The conversion focuses on the provision of indoor public space, including two cafes, two restaurants, media shop and children's education and entertainment center in addition to the reconstruction of the main concert hall with the capacity of 1600 seats as well as 5 other smaller movie theaters. Read more
---
location: Belgrade | size: 2950m2 | under construction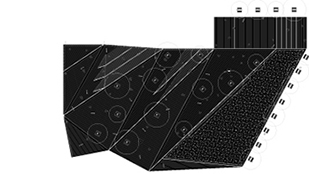 The new plateau will be formed in front of the National Bank of Serbia at the rim of Slavija Square in Belgrade. Currently devastated area will be converted into the public space where the monument of Dimitrije Tucovic is to be relocated. The area of 2950m2 is subdivided into several zones with differing inclinations of the floor surface in response to pedestrian movement and with an aim to provide different ways of seeing the monument and the surroundings. Read more
---
location: Melbourne | size: 120m2 | status:idea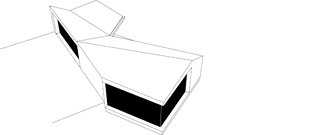 This is an extension of the private home in a residential neighborhood in Melbourne, Australia. The project is seen as an infill development and the design intent is to make better use of the private area behind the house. The proposed structure is bordering with a tennis court and covering the existing swimming pool. It is designed to provide space for entrainment, BBQ, lounge, etc throughout the year. Sliding glass panels are used to allow outdoor sensation inside the house. Although the project is clearly an extension, the new roof is designed as detached from the existing house. Rather than the enlargement of the existing object, it is observed as an independent entity, fitting into the scale of the neighborhood. Read more
---
Photographer Ana Kostic spent one week at The Kopaonik Mountain Home recording appearance of the building through changing weather conditions

















The Mountain Home at Kopaonik ski resource in Serbia, by 4of7 Architecture, is erected on the small plot sandwiched in-between two other buildings. Interestingly, two adjacent homes were designed and constructed independently but almost concurrently, with comparable budgets and according to similar requirements of their users.
The proximity of neighboring buildings is contrasted by the presence of the vast and empty space on the western edge of the plot. In response, the building is entirely oriented toward the clearance. Its form is defined by the roof which provides for a shield from the neighbors and frames far reaching view across the slopes of the hilly landscape.
The design intent was to create a house without external walls in reference to traditional mountain home typology of the region whereby the dominant portion of the building's envelope belongs to the roof rather than the walls. A family of possible solutions has been studied to determine the optimal envelope which consists solely of the roof surface with the aperture in the form of the glass facade protected with timber louvers.
The building is split into two identical but mirrored halves, belonging to two separate units organized vertically across three levels. A massive wall positioned centrally in the interior provides for lateral stability of the entire timber structure. Another prominent feature of the house is the communal terrace conceived as a front platform resting on two oversize girders cantilevering above the landscape.
More about the project http://4ofseven.com/75/
---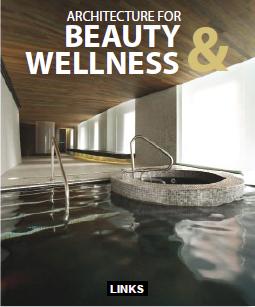 Architecture for Beauty & Wellness
Publisher:  [ES] Links
Author: Carles Broto
Hardback,  284x242mm,  300p,  507  colour illustrations,  130  bw illustrations
English edition
Publication date:  [08/14]
ISBN: 9788415123729  ISBN-13: 9788415123729
PRICES: Euro 49,00  [BE] / Euro 46,23[INT]
This volume uncovers some of contemporary architecture's most relaxing and healing spaces. Whether health clubs, spas or beauty treatment centers, the projects featured all display immaculate design and detailing by some of today's greatest architectural talents. Renowned international architects have contributed their finest works, documented with full color photographs, plans, sketches and detailed commentaries so that anyone with a passion for great design, whether or not they are professionals in the field, can appreciate and explore in depth this stunning selection of projects.
---
location: Ležimir | size:80m2 | status:ongoing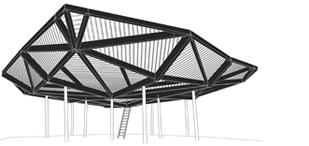 This is a timber platform of approximately 80m2 held by steel columns at the height of 3 meters above the ground. The platform provides for the views of the surrounding landscape, while its position and shape create two spaces of different characteristics and with distinct relations to the surroundings. "The convex" space bellow the structure is protected from the sun and rain; while "the concave" space above the deck is exposed to the weather and entirely oriented toward surrounding environment. The structure is not designed for the predetermined use but offers itself to several purposes. For instance, it could become an open-air classroom or a hang out spot in the nature. The shady room bellow and sunny deck above could be used differently and at different times of the day. Read more
---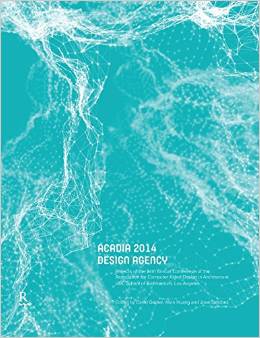 ACADIA 2014 Design Agency: Projects of the 34th Annual Conference of the Association for Computer Aided Design in Architecture
Paperback – October 13, 2014
by David Gerber (Author, Editor), Alvin Huang (Author, Editor), Jose Sanchez (Author, Editor)
The Projects Catalogue of the ACADIA 2014: DESIGN AGENCY international conference contains jury-selected and curated research and practice projects of the 34th annual conference of the Association for Computer Aided Design in Architecture. Projects by researchers, practitioners, students and by the ACADIA partner organization Tex-Fab are included. DESIGN AGENCY brings together a spectrum of research and creative practice currently occurring within the ACADIA community. This combined research reflects new paradigms that are redefining contemporary architecture. Specialized computational design topics include cloud organization, big data, global project delivery, and new forms of collective intelligence in design, architecture, urbanism, fabrication and media arts. The event is supported by the combined research networks of the University of Southern California, University of California Los Angeles and Southern California Institute of Architecture. ACADIA 2014: DESIGN AGENCY was held in Los Angeles, California at the USC School of Architecture on October 23-25, 2014.
Available from Amazon, paperback from $40.00
http://www.amazon.com/ACADIA-2014-Design-Agency-Architecture/
More about S2H project and credits http://4ofseven.com/soft-to-hard-canopy/
More about ACADIA 2014 "Design Agency" http://2014.acadia.org/index.html
---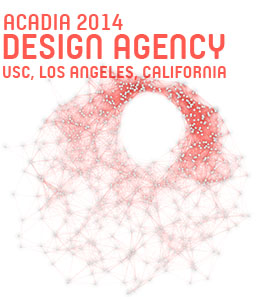 Design Agency Projects Exhibition at the USC School of Architecture. The exhibition featured 37 Research Projects, 16 Practice Projects, 10 Student Projects, 5 design installations, and 4 full-scale mock-ups – October 23-25, 2014.
More about S2H project and credits http://4ofseven.com/soft-to-hard-canopy/
More about ACADIA 2014 "Design Agency" http://2014.acadia.org/index.html
---
http://www.b92.net/biz/vesti/
Srbija | sreda 10.12.2014. | 15:32
Izvor: Tanjug
"Čim krene Stepa, napadamo Slaviju"
Beograd — Gradski menadžer Goran Vesić najavio je da će rekonstrukcija Autokomande početi sredinom januara naredne godine.
http://www.b92.net/biz/vesti/srbija
Srbija | sreda 10.09.2014. | 16:00
Slavija iz snova
Izvor: Politika
Kako će nakon rekonstrukcije izgledati Trg Slavija mogli su da saznaju svi koji su u sali opštine Vračar prisustvovali prezentaciji ovog velikog projekta.
http://www.b92.net/biz/vesti/srbija
Srbija | nedelja 1.06.2014. | 09:17
Vesić: Renoviranje Slavije od marta
Izvor: Studio B, Tanjug
Beograd — Rekonstrukcija beogradskog Trga Slavija trebalo bi da počne u proleće sledeće godine, izjavio je gradski menadžer Goran Vesić.
One of the four awarded proposals at the competition for the Redesign of the Slavija Square in Belgrade, January 2013, by 4of7.
http://4ofseven.com/slavija-square/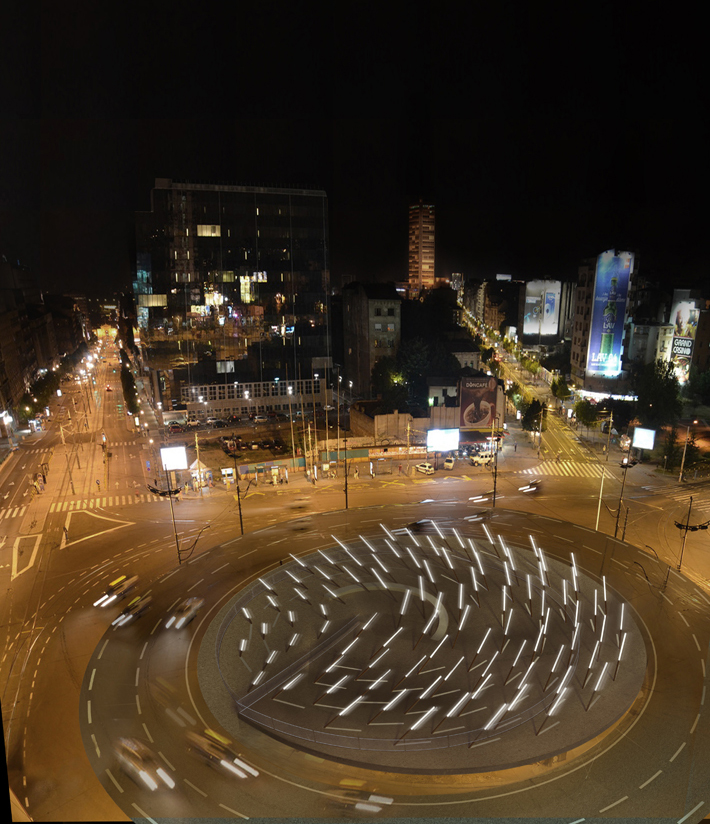 Subsequent development of the design for Dimitije Tucovic Plateau, Commissioned by City of Belgrade Agency for Investments and Housing,  January 2014, by 4of7 and Re-act.
http://4ofseven.com/dimitrije-tucovic-plateau/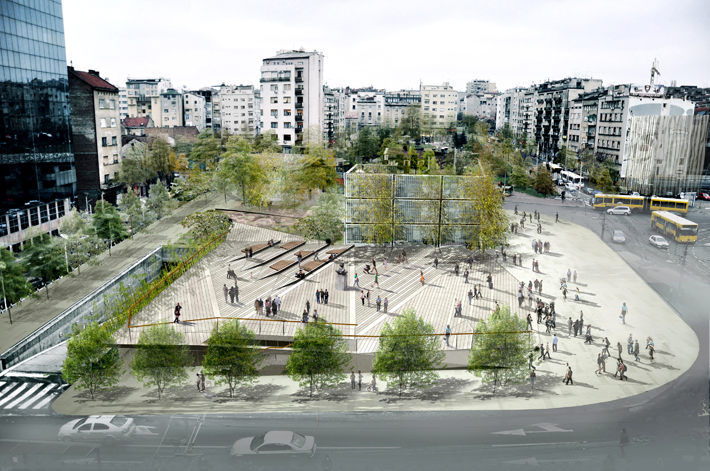 ---
location: Belgrade | size: 1285m2 | status:idea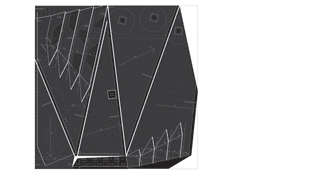 The new plateau will be formed in front of the National Bank of Serbia at the rim of Slavija Square in Belgrade. Currently devastated area will be converted into the public space where the monument of Dimitrije Tucovic is to be relocated. The design intent is to create the sloping surface as an extension of the existing sidewalk but also as a roof of the car park belonging to the Bank. This way, the city gains much larger portion of public space while the National Bank of Serbia benefits from the protected parking area. The plateau is structured as a meeting place. The area measuring 35x35m is subdivided into several zones with differing inclinations of the floor surface formed in response to pedestrian movement and providing several different ways of seeing the monument and the surroundings. The highest point of the new topography, located at the back of the slope, is created by the stepping surface in the shape of the large seating fixture. The floor is paved with prefabricated concrete elements of different colors and textures while several timber platforms are introduced for seating. Read more
---
more articles »