Published on November 19th, 2011

location: Belgrade | size:10m2 | status:competition idea



Second prize at the competition to design a modular kiosk for King Aleksandar's Boulevard in Belgrade. In total there should be twenty instances of the new kiosk along one of the busiest street in the city. Our design places prominence on two elements of the kiosk: its canopy and its display. Together, horizontal and vertical component generate a letter T form. The idea is to create doubly oriented object, simultaneously perceived from both pedestrian and vehicular channels of movement.



Idejno rešenje za bulevarski kiosk kao novi element u javnom prostoru grada sagledava se kroz formu slova T koje čine streha i izlog objekta. U planiranoj seriji od dvadeset modula, novi kiosk će stvoriti mrežu vizuelno prepoznatljivih oblika duž frekventnog toka kretanja u Beogradu. Predviđena T forma je dvostruko orijentisana i istovremeno saglediva iz dve perspektive: pešačke i kolske.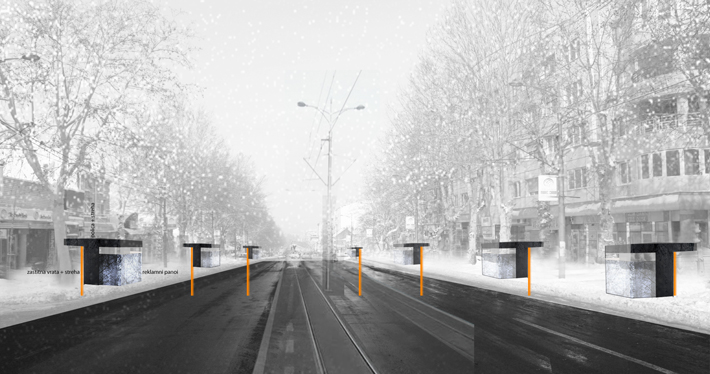 Novi bulevarski kiosk je projektovan kao kompaktna celina u okviru zadatog gabarita 3.95×2.40m. Frižideri za piće i sladoled su integrisani u izlog objekta, što ih čini lako dostupnim tokom radnog vremena. Kada kiosk ne radi, izlog se zatvara sigurnosnim vratima sa mehanizmom čime se njegov izgled menja i doprinosi stvaranju noćne slike Bulevara Kralja Aleksandra. Reklamni paneli prekrivaju zadnju i bočne strane, i uz T formu izloga i strehe, čine drugi važan segment u sagledavanju kioska kao elementa gradskog prostora. Promenom reklamnih poruka menja se i ukupna slika objekta što doprinosi stvaranju informativnog i dinamičnog vizuelnog okruženja.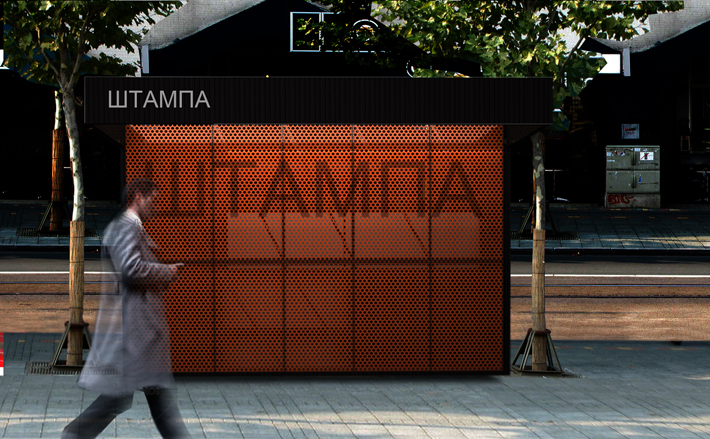 Idejno rešenje je tipizirano i prilagođeno za serijsku proizvodnju. Razmotrene su i varijacije rešenja koje se odnose na dimenzionisanje, funkcionalne aspekte, i specifičnosti vezane za posebne mikrolokacije. Svi predviđeni materijali su lako dostupni, jednostavni za ugradnju i održavanje.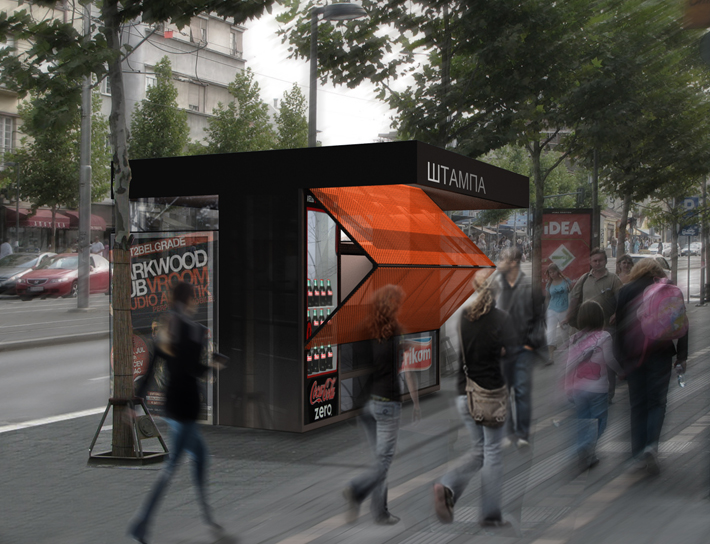 Kiosk T///4of7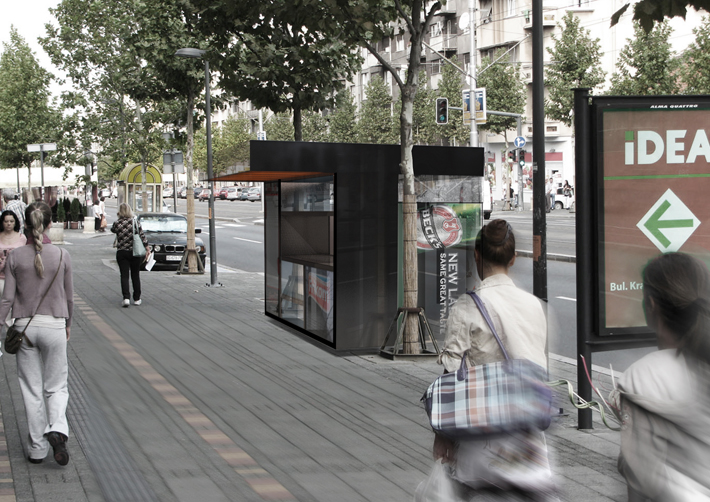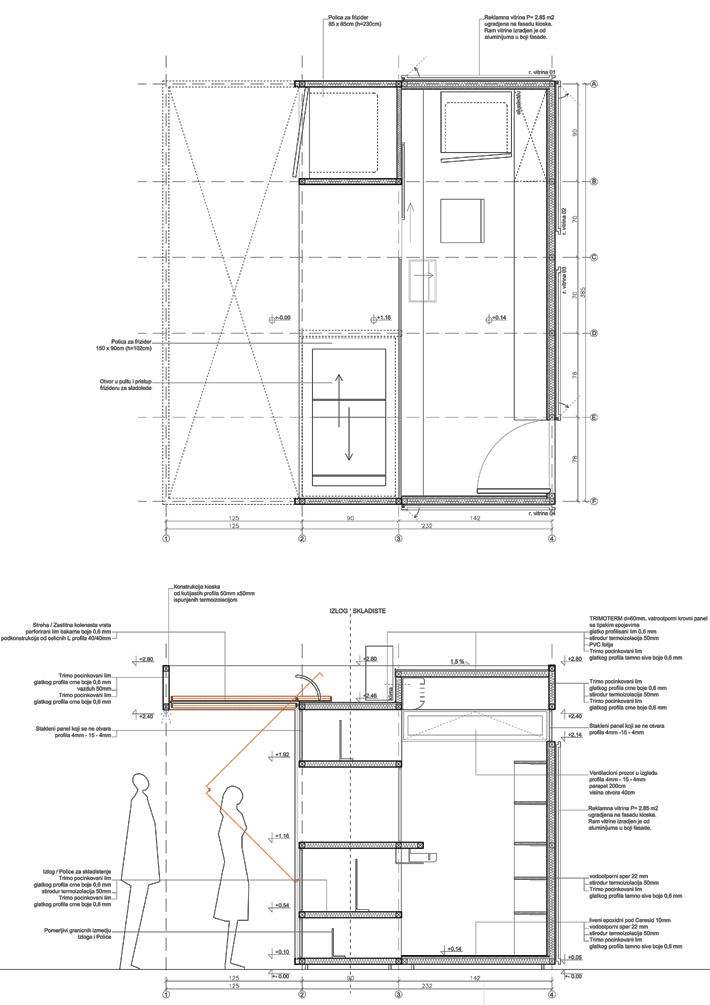 ---
credits///design: 4of7///Milutin Cerovic, Petar Smiljanic, Djordje Stojanovic /// structure: Gomid Doo///Nenad Srebro